Saturday, November 28, 2009
Monday, November 23, 2009
The road to sleeping through the night is often a bumpy one. Days of progress and then a snag, weeks of success and then a snafu, months of sweet sleep and then the inevitable hiccup. The day before Isabella turned 4 months she started sttn. I'll tell you my secret...once she hit 2 months I told her everyday that if she didn't start sleeping straight through the night by the time she was 4 months old I would sell her on e-bay. She got my point.
Anyway, in the world of babies and mom's sometimes shit happens. When she's teething really bad, she might wake up and need a little Hylands teething tablet and a snuggle. When she was sick it was an out and out shit storm of night waking. Most nights she'll sleep from 7pm-6am no trouble (she knows she'd fetch a high price on e-bay and isn't taking the chance), last night we encountered a small bump in the road.
Isabella went to sleep at 7, as is her routine, Andy and I had dinner with my mother, watched Criminal Minds, read a little bit and then went to sleep. We were very rudely awakened at midnight with shrieks. Andy's was off so he took her. 5 minutes later he was back in bed. Easy. 1:30, howling. He got up again and this time he was back about 15 minutes later. He gave her some tylenol because he thought her teeth were bothering her. I don't like to give her tylenol unless she really really needs it, but I was too tired to argue. 2:45 and she's up again. He got up again, but I could tell that his patience was wearing thin. He rocked and shhhhh'ed her for 10 minutes, just to have her wake up at 4. This time I got her.
I'm not sure what's wrong with her. Teeth? Cold? Sore Throat (Andy and I both have one)? Pain in the butt? Who knows. Hopefully tonight will be snag, snafu, and hiccup free.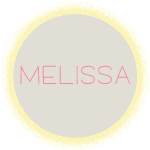 Posted by Melissa G. at 2:42 AM 5 comments Links to this post    
Saturday, November 21, 2009
Sunday, November 15, 2009
Wednesday, November 11, 2009
Sunday, November 8, 2009
Wednesday, November 4, 2009
Sunday, November 1, 2009